RF Hardware R&D Engineer ($6000 and above) Singaporeans Only
JOB DESCRIPTION
RF Hardware R&D Engineer.($6000 and above)
Singaporeans only (Full-Time Position)
Our client  is a well-funded start up doing contracts on Drones and Security technologies.
We require a RF Hardware R&D Engineer.
Job Scope
A strong technical background with strong knowledge of circuit design with CAD tools.
A practical knowledge of wireless communication technologies, navigation, or sensor systems and familiarity with laboratory equipment is desirable.
Strong development, debugging, and problem-solving skills.
Requirement:
Diploma/ Bachelor's Degree in one of the following disciplines: Mechatronics, Electrical, Computer or Systems Engineering.
Good command of English (reading and writing), with strong writing skills.
Must have knowledge on drafting and Autocad software.
4 to 5 years of working experience is preferred in the info-comm (Security and drone technology) industry product development.
Candidate will be attached in China for a year and occasional travelling is required there after.
Ability to provide deliverables or parts of deliverables to customers on time.
Good to have
Able to do documentation for new products which include manuals, CAD drawings, product specification sheets, presentation materials etc.
To source and control high quality material suppliers to build a new product.
Technology savvy.
Back to job list
Apply this job
Jobplus Employment Agency
151, Chin Swee Road, #14-05, Manhattan House
Singapore 169876

6733-9388

Alex

jobplus.sg

Monday - Friday 10 AM to 8 PM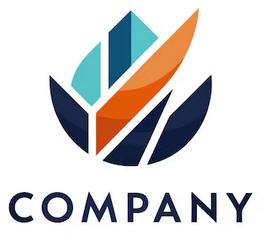 JobPlus Singapore Recruitment Agency has been established since 2003 and is a leading recruitment agency in Singapore. Both our company and each of individual consultants are licensed by the Ministry of Manpower (license no: 03C4955) and we adhere to the highest standards of professional ethics and practices.

As one of Singapore's leading recruitment agency, we provide the staffing link between job seekers and employers. Over the years, we have also developed and expand our expertise in various aspects of human resource solutions other than singapore recruitment agency services. We represent clients from a wide spectrum of industries and from both local small and medium enterprises (SME)s and multi-national corporations (MNC)s

We strive to be the human resource partner and recruitment agency of choice for employers in Singapore and the Asia Pacific region. Our team derives deep satisfaction in helping employers find talent to drive their businesses forward while placing candidates into fulfilling jobs and careers.

We believe in fair employment practice and work with candidates irrespective of their background, and do not discriminate in our selection of candidates in terms of age, gender or race.

Our wide range of services and solutions include recruitment agency for permanent and contract staff placements, human resource advisory solutions, payroll management and employment pass application services.