Senior Staff Nurse (Dialysis) $2800 to $4200
JOB DESCRIPTION
Haemodialysis Senior Staff Nurse (Singaporeans Only)
(Salary: $2800 to $4200 based on Experience & Skills)
Able to perform hemodialysis, of coz.
Able to manage staff.
Showing compassion towards patients
Monitor patients with a keen eye for any any changes.
Educate their patients about their health condition and what their various treatment options are.
Ensure that their patients are correctly taking the medications.
Reviewing all the various information regarding the patient. 
Requirements:
Registered with the Singapore Nursing Board
Must have Renal experience
Candidate must possess at least a Diploma/Degree / Professional Degree in Nursing or equivalent
Salary will commence with relevant work experience and skills.
Make your mom proud of you. 
Back to job list
Apply this job
Jobplus Employment Agency
151, Chin Swee Road, #14-05, Manhattan House
Singapore 169876

6733-9388

Alex

jobplus.sg

Monday - Friday 10 AM to 8 PM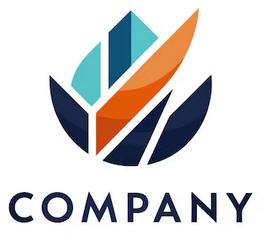 JobPlus Singapore Recruitment Agency has been established since 2003 and is a leading recruitment agency in Singapore. Both our company and each of individual consultants are licensed by the Ministry of Manpower (license no: 03C4955) and we adhere to the highest standards of professional ethics and practices.

As one of Singapore's leading recruitment agency, we provide the staffing link between job seekers and employers. Over the years, we have also developed and expand our expertise in various aspects of human resource solutions other than singapore recruitment agency services. We represent clients from a wide spectrum of industries and from both local small and medium enterprises (SME)s and multi-national corporations (MNC)s

We strive to be the human resource partner and recruitment agency of choice for employers in Singapore and the Asia Pacific region. Our team derives deep satisfaction in helping employers find talent to drive their businesses forward while placing candidates into fulfilling jobs and careers.

We believe in fair employment practice and work with candidates irrespective of their background, and do not discriminate in our selection of candidates in terms of age, gender or race.

Our wide range of services and solutions include recruitment agency for permanent and contract staff placements, human resource advisory solutions, payroll management and employment pass application services.