SHIPPING EXECUTIVE (ISO Tanks)
JOB DESCRIPTION
Responsibilities:
Responsible for the safe, timely, efficient coordination of all distribution and Shipping Logistics Activities. Knowing Hazardous Substances Regulations for Singapore, Malaysia, and other trade locations as and when required.
To ensure all drivers comply with Local regulations governing "Dangerous Goods", Labour Law and all environmental regulations.
Familiar with Port, airport and inland clearance procedures.
To ensure the Import and Export Procedures and Documentations are complying with the local regulatory requirement.
Ensure smooth flow of import and export documentation process flow.
Prepare all related documents pertaining to import and export including Permit Declarations.
Liaise with carriers/forwarders on bookings of vessels for exports and arrival dates of vessels, port charges, etc for imports.
Ensure all billings are done promptly and accurately.
Handle customer enquiries, complaints and requirements.
Any other duties as assigned.
Requirements:
Minimum GCE "A" level / Diploma in logistics/shipping or equivalent
With knowledge in handling Dangerous Goods
Knowing Hazardous Substances Regulations for Singapore, Malaysia, and other trade locations as and when required. In addition, knowledge of Port, airport and inland clearance procedures is preferable
Preferably with 1-2 years of relevant working experience
Customer service oriented with good interpersonal and communication skills
5 days' work week - 9am to 6pm, Mondays to Fridays
Interested candidates, please click apply below to send in your detailed resume in MS word format indicating (Attention: Mavis Chia):

a) Reasons for leaving for each past and current employment
b) Salary drawn for each past and current employment
c) Expected salary
d) Earliest availability date
e) A recent scanned photograph
Your interest will be treated in strict confidence. We regret that only short-listed candidates will be notified.
Back to job list
Apply this job
Jobplus Employment Agency
151, Chin Swee Road, #14-05, Manhattan House
Singapore 169876

6733-9388

Alex

jobplus.sg

Monday - Friday 10 AM to 8 PM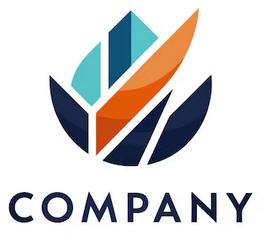 JobPlus Singapore Recruitment Agency has been established since 2003 and is a leading recruitment agency in Singapore. Both our company and each of individual consultants are licensed by the Ministry of Manpower (license no: 03C4955) and we adhere to the highest standards of professional ethics and practices.

As one of Singapore's leading recruitment agency, we provide the staffing link between job seekers and employers. Over the years, we have also developed and expand our expertise in various aspects of human resource solutions other than singapore recruitment agency services. We represent clients from a wide spectrum of industries and from both local small and medium enterprises (SME)s and multi-national corporations (MNC)s

We strive to be the human resource partner and recruitment agency of choice for employers in Singapore and the Asia Pacific region. Our team derives deep satisfaction in helping employers find talent to drive their businesses forward while placing candidates into fulfilling jobs and careers.

We believe in fair employment practice and work with candidates irrespective of their background, and do not discriminate in our selection of candidates in terms of age, gender or race.

Our wide range of services and solutions include recruitment agency for permanent and contract staff placements, human resource advisory solutions, payroll management and employment pass application services.