QA Assistant (Near Jurong East MRT)
JOB DESCRIPTION
Responsibilities:
• Perform IQC inspection and testing of incoming parts.
• Generate IQC inspection report.
• Posting of inspection results to SAP and IQC database.
• Inspection of PCB and PCBA.
• Raise and follow-up return of VCAR to vendors on defects and non-conformance to requirements.
• Ad-hoc assignments by management.
Requirements:

• QA, QC and other technical experience will be advantage. Job training will be provided. (Candidates with more than 3 years of relevant experience can be considered for a more senior role in QC.)
• Able to use Microscope, Verniew Callipers, Micrometer and Comparator will be useful,
• Have a strong initiative and self -motivated with good learning mindset
• Ability to work in a team as well as independently without supervision
• Candidates should be open to working on overtime, when urgently required. Usually will have no OT's unless month end
or year-end period. Employer encourages good work / personal life balance.
• Committed and highly dedicated to roles and responsibilities.
Miscellaneous Information:
• Working Hours: Mon – Fri: 8.30am – 6.00pm
• Location: Jurong East MRT area (Can take public bus or walkable distance about 10 minutes.)
• Remuneration Package: $1,800 - $2,500 (dependent on experience) + Attractive Welfare Packages
Your Identity and Application is most respected and kept Confidential.
Please indicate interested position(s) accordingly, with the following details:
i) Your expected salary package / remuneration
ii) Your earliest availability to commence work
iii) To provide all your previous drawn salary packages
(for eg, Basic + Allowances + Average Commissions, etc)
iv) Reason for leaving each organization
Many thanks for kind assistance~
Back to job list
Apply this job
Jobplus Employment Agency
151, Chin Swee Road, #14-05, Manhattan House
Singapore 169876

6733-9388

Alex

jobplus.sg

Monday - Friday 10 AM to 8 PM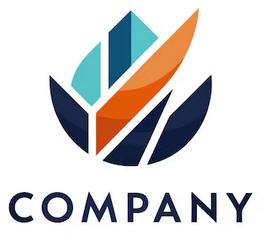 JobPlus Singapore Recruitment Agency has been established since 2003 and is a leading recruitment agency in Singapore. Both our company and each of individual consultants are licensed by the Ministry of Manpower (license no: 03C4955) and we adhere to the highest standards of professional ethics and practices.

As one of Singapore's leading recruitment agency, we provide the staffing link between job seekers and employers. Over the years, we have also developed and expand our expertise in various aspects of human resource solutions other than singapore recruitment agency services. We represent clients from a wide spectrum of industries and from both local small and medium enterprises (SME)s and multi-national corporations (MNC)s

We strive to be the human resource partner and recruitment agency of choice for employers in Singapore and the Asia Pacific region. Our team derives deep satisfaction in helping employers find talent to drive their businesses forward while placing candidates into fulfilling jobs and careers.

We believe in fair employment practice and work with candidates irrespective of their background, and do not discriminate in our selection of candidates in terms of age, gender or race.

Our wide range of services and solutions include recruitment agency for permanent and contract staff placements, human resource advisory solutions, payroll management and employment pass application services.